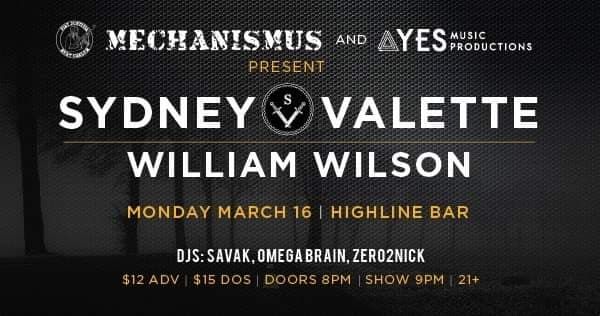 Mechanismus and Yes Music Productions presents 
William Wilson & Sydney Valette
I will be unveiling my first full Dark Electronic Dance set under the moniker of William Wilson on Monday 3/16/20 w/ Mr Sydney Valette from France.
I will be performing reworked songs by Legion Within, Audiorotic and new material with the assistance of the amazing Mr Twin Thompson.
Should prove to be an exceptional evening on all fronts. Links below...